To imagine, at 19 years old, the idea of creating a new form of communication for brands seemed crazy, even unrealistic.
But in is in fact how Michael Boumendil's career began.
I started playing music at a young age. Early on I started composing, when I was around 11. At 19, I was inspired by marketing, I thought about how brands should create their own musical expression, sonic identities, that would complement their visual identity that was already so pronounced. This seemed outrageous to me that brands already didn't use this emotional musical tool to convey their message. It seemed obvious that this planet would become more and more musically inclined. Today, I am happy to see that my idea took flight in Sixieme Son; it shows the driving force behind the sonic branding worldwide.
Music and Brands
The beginning of the Sixieme Son adventure is at the same time complex yet promising. Between the idea and creation, it took 4 years to develop the concept and invent a tool that will boost brand's influence.
How to tell you about sonic branding? You of course have to be a musician but just that isn't enough. You have to combine the brand's expertise into sonic branding that is not only effective but differentiating, attractive, and creates consumer preference.
Which is why Sixieme Son's team consists of bold women and men with complementary profils who combine their forces to eat, sleep and compose sonic identities and sonic branding for our clients.
Many people didn't believe in this concept but brands sure did!
The concept demands above all, time to reflect. If certain PR and marketing agencies show skepticism, certain brands, have already heard of the book "Design musical et Stratégie de marque" written by Michael Boumendil an innovative and favorable brand tool.
In less than 3 years, almost a dozen offers come through for the agencies' vision.
I hired our first collaborator in 1998, to work with our first client : MATIF. It is with Alstom, leader in transportation, that we take off with our first multinational that trusts and prioritises our expertise. Several years later, Samsung, worldwide telephone provider, challenges us with our first international collaboration by creating a sonic identity that goes down in history.
In 2007, Sixieme Son created the sonic identity for the Korean giant Samsung and their sonic identity for phones. This is the first international client for the agency.
"For this client, I suggested something simple : to transition from loud to minimalistic with silence as the cornerstone. For this sonic identity, the melody is layered with a controlled tempo to express the luxury behind phones. With Samsung, silence becomes a presence."
Michael Boumendil soon becomes one of the most played musical talents in France.
"Sixieme Son brings a personal touch to each creation through the "quirky" sonic branding. One that draws attention and favorises retention. We can see this especially in FDJ's creation."
Down the Line ?
Internationally recognised by clients, Sixieme Son is now a worldwide sonic branding agency. Brands understand the importance of having a musical strategy and realise that they must communicate their strengths via music.
"Today, I hope to take brands to that next level, thanks to our expertise, creating a sonic identity and a musical universe plays into their musical engagement. A great project, that's ambitious and visionary for marketing!"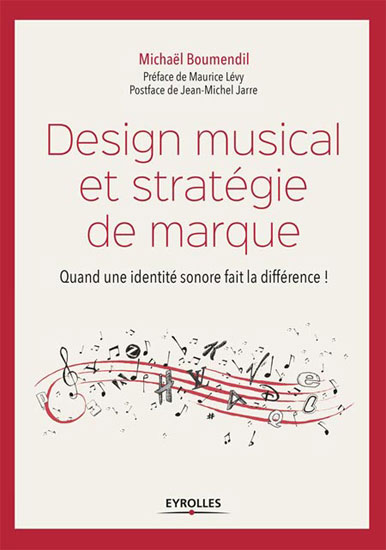 Musical Design and Strategy
In 2017, Michael Boumendil writes his first book that is dedicated to the brand music connections "Musical Design and Strategy" – edited by Eyrolles.
Course
Michael Boumendil, 46, is married and has five children.
2018
Gold Transform Award for Tegna
2017
100% at the Grand Prize of Strategy Design.
2017
Creation of the Carrefour, Wiko and Huggies sonic identities
2017
Grand Prize Design Strategy
2016
Gold Transform Award for Huggies
2016
Opening of New York City office
2016
Medal For The Ministry Of Foreign Affairs And International Development