After Europe, the United States, Canada and Australia, the agency is pursuing its international development by opening in Singapore. With more than 450 clients around the world, Sixieme Son is the world leader and pioneer agency in Sonic Branding. It will design tailor-made sonic strategies and use the emotional power of sound to help Asian brands stand out and be successful. Florent Adam, previously International Client Services Director at Sixieme Son, will lead the new office.
A NEW STEP FOR SIXIEME SON
Taking on this new challenge in a region where brands are increasingly turning to sonic identity was a natural choice for the agency's Founder and CEO, Michael Boumendil: "With this new office in Singapore, Sixieme Son sets foot on a fourth continent, giving a new dimension to our international aspirations. We wanted to get closer to our Asian clients and keep on demonstrating our ability to understand specific branding issues and meet them effectively. The independence of the agency is a real asset to conquer new markets and to implement our proven methodology to benefit brands in Southeast Asia."
DESIGNING "EARCONS" FOR ASIAN BRANDS
With clients such as Etihad, Petronas and Samsung, the agency has responded to a growing demand from brands in APAC for stronger performance and coherence in their use of music and sound.
Developing a sonic branding strategy starts by designing the sonic DNA of the brand. Following that, Sixieme Son produces adaptations for the brand's touchpoints such as digital, social media, TV, radio, events, UX sound design, call centers and more.
_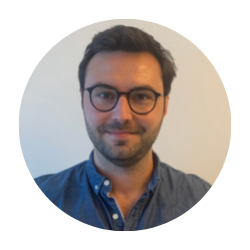 "Over the last few years, the number of communication touchpoints between brands and their audience has multiplied exponentially, and all of these touchpoints include music. The question is no longer "Do we need sound to embody our brand?", but "What is the right sound to do so?". We design tailor-made sonic strategies for audiences to identify brands with their eyes closed. We convey meaning using music as a universal language. In a world of visual icons, we design brand earcons."

Florent Adam, Managing Director Singapore
Special thanks to Janice T. for a great article on Marketing Interactive