What does the music and voice you're using communicate about your brand?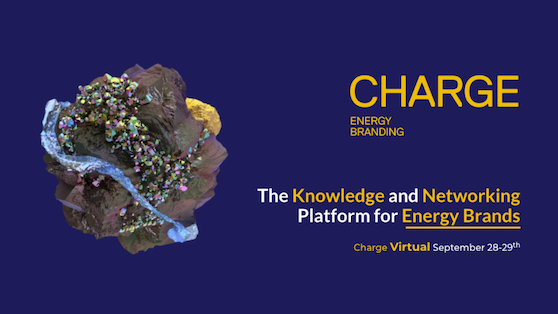 In continued support for the CHARGE community and mission, Sixième Son will be speaking at a workshop. Our sonic branding experience is second to none, with a deep understanding of the challenges in the energy sector after working with clients such as Enel, Engie, EDF and the clean energy leader in France, eKwateur.
The power of sound to support brand strategy is underexploited; perhaps you're not even aware of how it can be leveraged to boost your brand's impact, engagement and competitive advantage! Let us provide that insight.
Join our workshop!
Date – September 29th, 2020
Time : 2:45pm – 3:15 pm (UTC+2)
Charge Interview with Michael Boumendil
Michael Boumendil founded Sixième Son in 1995. The agency is now the global leader in audio branding having over the years worked with AXA, Renault, Krug, Michelin and many other well-known brands. We talk to Michael about pioneering the concept of sonic branding and its relevance to the energy sector.
CHARGE: What is audio or sonic branding?
Michael Boumendil: In some countries we say "sonic branding" in others "audio branding," but it means the same thing. I founded Sixième Son 25 years ago to introduce this concept. A brand needs tools that make it stronger and clearer – that make it stand out and be better understood.
In terms of sound, branding requires a specific approach.
Though we create music, we don't approach it as musicians, but as branding people – designers. Audio branding is here to ensure that brands have consistency, coherence and a competitive edge by using sound and music. In addition to expressing who you are, audio branding makes the brand experience more appealing, richer. This is exactly what I believe it should be doing, and that is why I created the concept. It's not brand music, it's branding through audio, through the medium of sound.
Why is it important for energy companies to focus on branding?
MB: Energy companies are facing strong challenges in terms of identity. That challenge comes from the shift from monopolistic, national energy companies, where there was no competition, to a situation today where there is strong competition. And today you don't have the national or geographic competitive boundaries that used to exist before. A lot of brands were not prepared for this situation.
Now that, as consumers, we have a choice, why should you choose one company over another? So, the first challenge these brands are facing is that there should be a good reason to choose them and not their competitors.
The other challenge is that energy is key to the future of the planet. I need to be confident in my chosen brand, not only about how they provide energy, but to what extent they will protect my future, the future of my family, the future of the planet.
How does audio branding help meet these challenges?
MB: When you listen to the music that the energy brands were using, in terms of sound, it was very predictable. Everybody was using powerful music because energy used to mean "power." Today, I believe energy is more about empowering people than providing power.
The second thing is that if you are talking about the future of the planet, it also means that you are talking about using resources properly. When you have music that is big, for instance, music by a big orchestra, such as you hear so many times, you might transmit a feeling that you're using too many assets. That conveys an impression of waste, a waste of energy, a waste of resources. If you are using a lot of resources in your communication, how can people believe that you are using natural resources rationally? Using music and sound to express who you are, and using it with consistency and coherence is a good way to create emotional confidence in people.
Give us an example of how you would work with an energy company to develop their audio branding.
MB: We would dive in to understanding the brand's values and personality as well how it fits within the competitive set. Then we'd do an analysis of the music in the category and the brand's sonic heritage. That will inform us about how to make sure the brand stands out.
From there we would enter a typical design process, with "mood board" workshops, concepts, refinement, testing, and rollout.
The first challenge is that a lot of brands think audio branding is about music. So, they would develop a music brief saying what should be the right style of music. Audio branding, however, should be based on the brief about branding. It is a branding matter, not a musical one. It is a big mistake to go to musicians, because musicians would compose nice music to please you. I'm not here to please you. I'm here to create value for your brand and your customers.
Secondly, everything about branding today requires education – the positioning, the visual identity, and, of course, audio branding. You cannot succeed if your employees are not your first ambassadors. They need to understand your branding decisions. If these decisions are just about having nice music, they won't work.
Finally, branding is never finished. Branding is an ongoing process. Branding is a new challenge every day. Your customers are evolving, your competitors are doing things that have impact on your market. As part of your audio branding you need a strategy to maintain the system, to ensure that you are always consistent and coherent.
Watch the 2018 Charge Energy Branding Conference
Click here to read the Charge Interview