HEAR THE SOUND OF YOUR BRAND GROWING
OUR PHILOSOPHY:

CREATIVITY AND PERFORMANCE
We believe in the power of sound and music to guide emotions, change behavior and transform brand relationships. We know you need exceptional expertise to make the most of your brand in an increasingly complex and competitive world. Since 1995, we've designed over 400 sonic branding systems across the world for ambitious B2B, B2C and retail brands.
OUR GOAL:

EXPONENTIAL BRAND SUCCESS
Sixième Son creates high-performing sonic and musical solutions. We develop tailor-made audio identities designed to build long-lasting brand strength. As consultants and creators, we provide skilful end-to-end support from initial strategic guidance, to launching and seeding your sound in the marketplace.
Our team
A team of 50 employees that supports brands worldwide
Michael Boumendil
CO-FOUNDER & PRESIDENT
Laurent Cochini
MANAGING DIRECTOR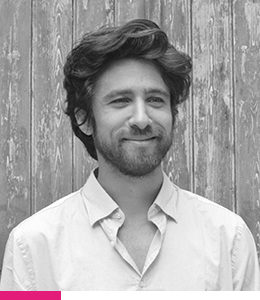 Sami Berrabah
Project Manager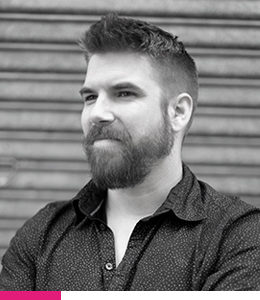 Eric Caissy
Senior Designer & Chief Orchestrator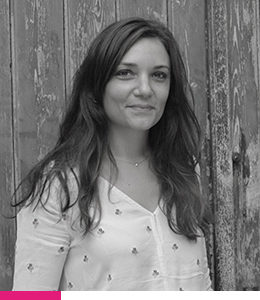 Marie-Claire Chevalier
Project Director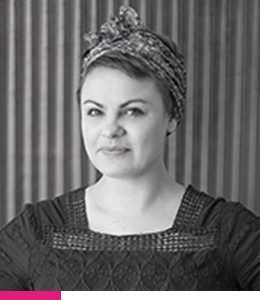 Marion Combes
Music Planner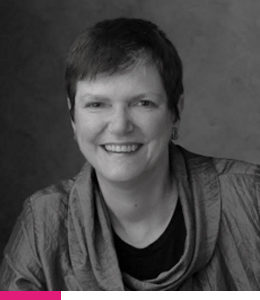 Colleen Fahey
Managing Director USA
Learn more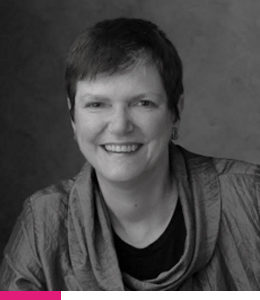 Colleen Fahey Managing Director USA My full attention now is on the idea of audio branding: managing a brand's audio dimension with the same care as is used in visual identity systems.

As consumers move off pages and onto devices, brands must create tailored audio identities and treat them as coherent systems. When I realized that this was happening all over Europe but had barely touched the US, I knew what I wanted to do with the rest of my career: create distinctive, memorable, coherent audio architecture for brands: in short, Audio Branding. That's why I sought out Sixième Son and have opened the company in the US.

Earlier, for the Publicis Groupe, my goal was to bring new approaches to promotional and retail marketing to agencies and clients around the world

I was previously Executive Creative Director at Frankel, a leading promotions firm (now called Arc Worldwide that's now part of the Publicis Groupe. Earlier in my career at Frankel, I led the creative team that brought the McDonald's Happy Meal from an occasional promotion into a full-time menu item.

In the past years I've spoken in Singapore, São Paulo, Bogotá, Delhi and Paris
Clients past and present include:
-Atlanta
-AstraZeneca
-McDonald's
-Visa
-Target Stores
-United Airlines
-Roland Garros
-Nestle

Specialties: I'm an expert in audio branding, music activation, brand strategy, promotional marketing and retail communication.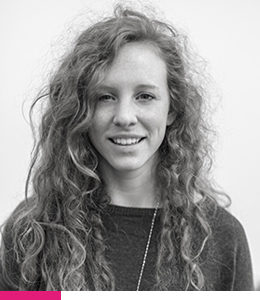 Ella Duda
International Strategy Director
Learn more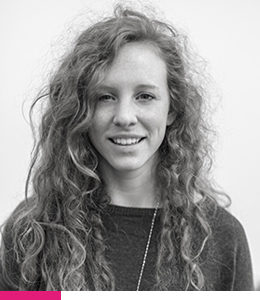 Ella Duda International Strategy Director - 6+ years of experience in account client services for creative agencies and specific focus in audio brand management.
- Strong cross-cultural communication skills; coordinating teams in North America, France, Spain, Australia, Russia, UAE, India and Turkey.
- Aim to cultivate creativity, innovation and mindfulness in the workplace.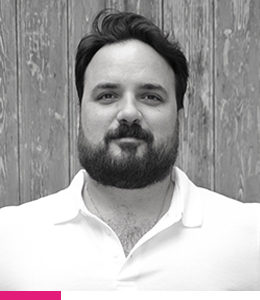 David Delazyn
International Senior Designer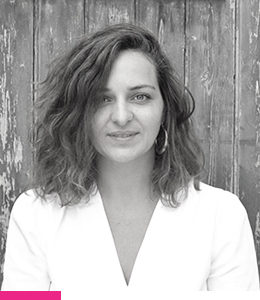 Sophie de Busni
Communication Manager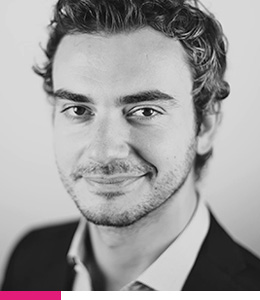 François Gioux
Head of Development
Learn more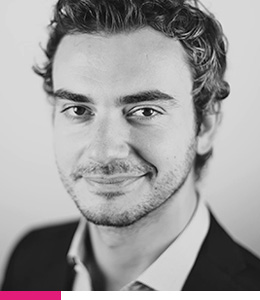 François Gioux Head of Development After 12 years in the passion filled and fast growing media industry (radio, tv and digital advertising) where I quickly understood the power of sound as a unique strength to create a special link and relationship between a brand and its audience, I decided to join the world's leading audio branding agency: SIXIEME SON.
My aim is to help brands create differentiation, attention and brand preference thanks to our unique expertise.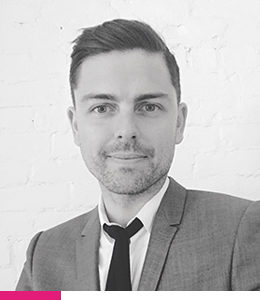 Valentin Fleur
Head of Strategy Managing Director Canada
Learn more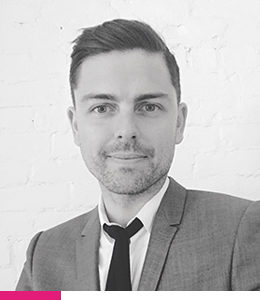 Valentin Fleur Head of Strategy Managing Director Canada Sonic branding evangelizer & speaker with a 12-year-experience in building engaging branded experiences and driving fully integrated global marketing strategies and campaigns.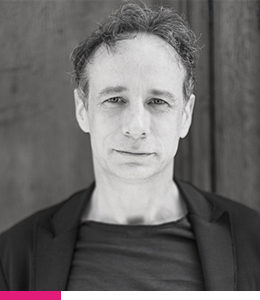 Julien Goris
Artistic Director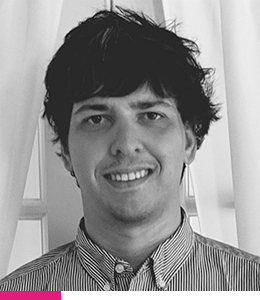 Philip Guignon
Account Executive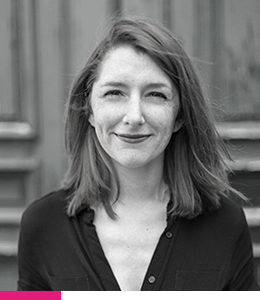 Delphine Guérin
Key Account Director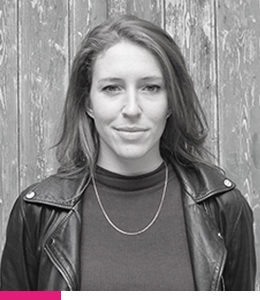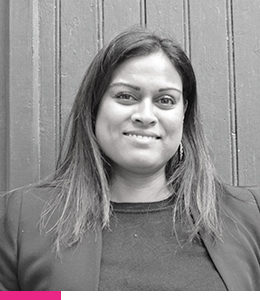 Vanessa Leyman
Head Accountant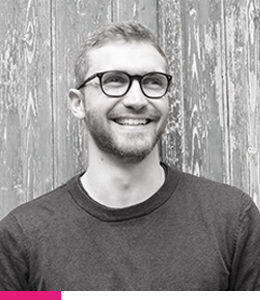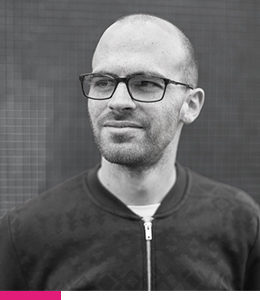 Ianis Mauraisin
Senior Designer, UX & Technical Director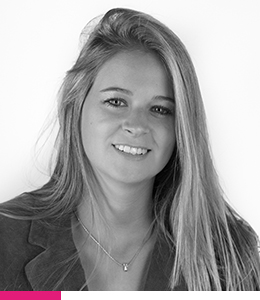 Lauren Megrelis
International Project Manager
Learn more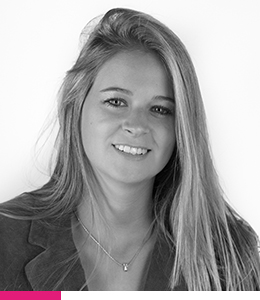 Lauren Megrelis International Project Manager 'Think like a queen. A queen is not afraid to fail. Failure is another steppingstone to greatness.' Oprah Winfrey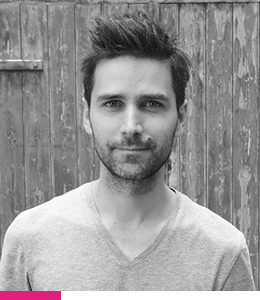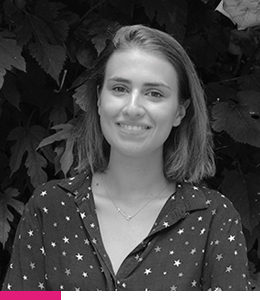 Anne-Sophie Moretti
International Project Director
Learn more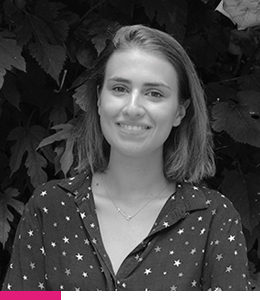 Anne-Sophie Moretti International Project Director Passionate about sensory branding, hospitality & music, I graduated from the Ecole Hôtelière de Lausanne (World's #1 Hospitality Management School) and acquired a master's degree in Music Business Management to fulfill my vision.

With the personal goal to push the boundaries of a brand's customer experience, I developed a specific methodology by analyzing various touchpoints and combining design, brand values & sound together. Through the development of differentiating innovative sonic concepts, I successfully managed to create value & emotion through sound for a variety of clients.

My ambition today is to continue building strong sensorial strategies for luxury and hospitality brands to create holistic customer journeys all around the world.

Specialities: strategic branding elaboration, sensory branding implementation, hospitality, multi-tasking, entrepreneur mind-set, management of creative teams and designer/client coordination.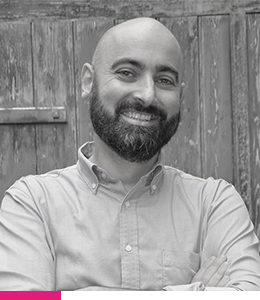 Romain Morlat
Studio Manager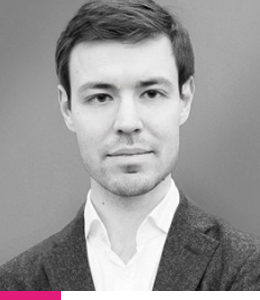 Damir Samerkhanov
Managing Director Russia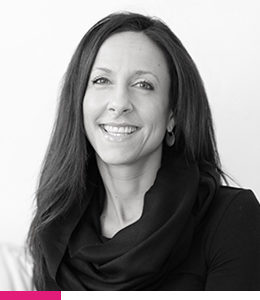 Daina Todorovic
Director Client Services USA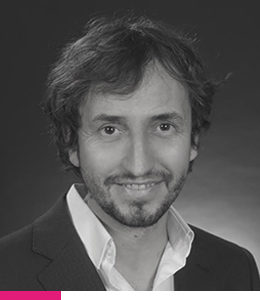 Ramon Vives
Managing Director Spain
Learn more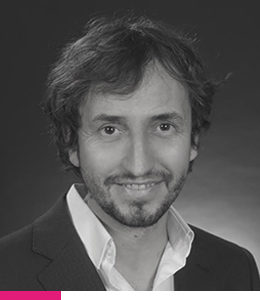 Ramon Vives Managing Director Spain Experienced Co-Founder with a demonstrated history of working in the music industry. Strong media and communication professional. I am a responsible, commited and sociable person. I have qualities to work on my own as well as in a group, and I treasure the exchange of information and ideas. I have professional and academic experience in the fields of Marketing, Music Promotion, International Affairs and Development.

I had worked assisting European cities and regional governments in their efforts to include social criteria in their procurement practices. I've been the Press Manager for the Spanish Tours of International musicians and bands such as Bruce Springsteen, Backstreet Boys, Frank Black, Hole and R.E.M. and I was the Events Manager (Concerts, Theatre and Festivals) at Atrapalo.com during its first 4 years of existence.

My full attention is now on Audio Branding: Audio tones have a scientifically proven effect on human emotions, and the messages they convey can rise above language and even cultural barriers. From a branding perspective, thanks to the emergence of smart speakers, IoT, the rising popularity of branded podcasts and more, a company's tone of voice has more literal applications then ever. Soon, brands that don't have an audio presence may not have a presence at all. As brands increasingly need to connect with people where their ears are, audio branding of brands should complement their overarching brand strategy.

That's why I sought out Sixième Son and have opened Sixième Son Spain. I'm also currently teaching audio branding at Barcelona School of Management of Pompeu Fabra University, at UB School of Economics, Elisava School of Design and at IMB International Music Business School.

Clients past and present include international brands such as Enel, Endesa, Vueling, Barcelona School of Management and Naturgy.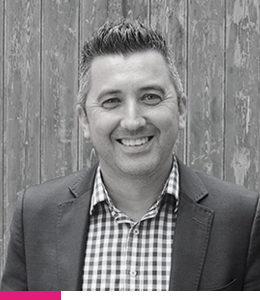 Adam Williams
Managing Director Australia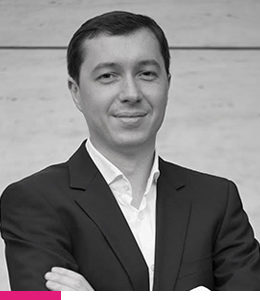 Ildar Zaynetdinov
Strategy Director Russia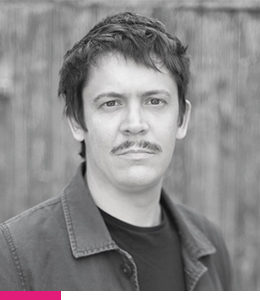 Vincent Turbé
Artistic Director
AGENCY AND STUDIOS
With consulting, creative and a client service teams on staff, Sixième Son is structured for smooth and seamless workflow along the phases of strategy, creation and follow-through. All of our composer/sound designers are cross-trained in many business sectors and are focused on designing brands, not entertainment.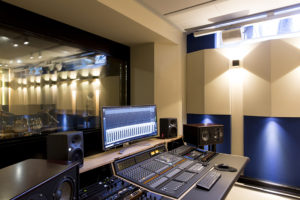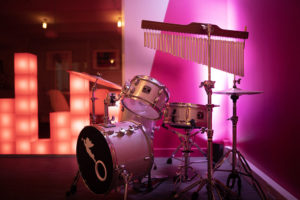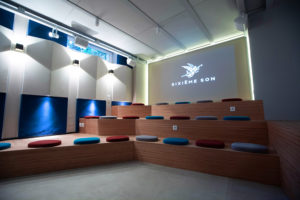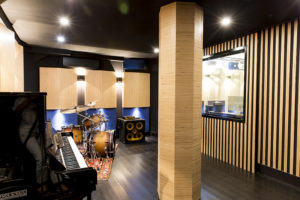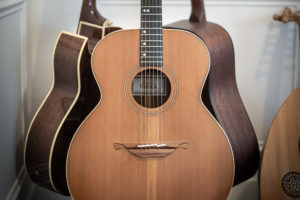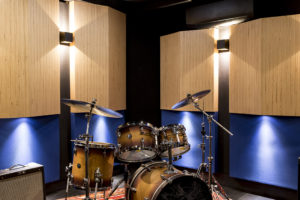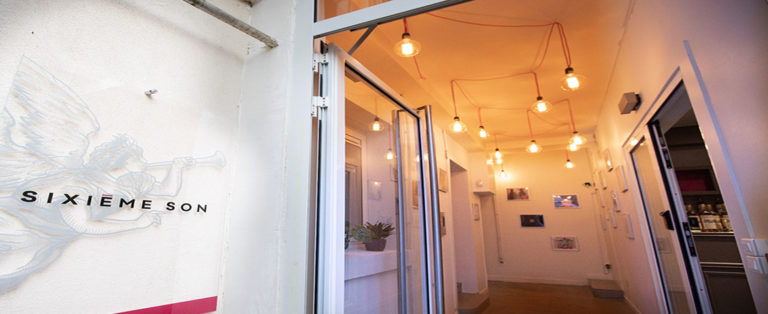 Timeline
2020
Sixième Son celebrates 25th Anniversary
This upcoming year is an exceptional one. Throughout the year, we will share the inside scoop of key moments of our journey. We will reveal certain antidotes from our biggest creations. With of course, some celebratory events to follow.
2019
400 UNIQUE SONIC IDENTITIES – A NEW MILESTONE ACHIEVED
A US insurance giant USAA, pushed Sixième Son over the 400 mark.  Our clients are located in more than 70 countries, covering a range of sectors and industries, representing a daily reach of over 2 billion people. Sixième Son's versatility is demonstrated by the wide variety of brands we support.
2018
SIXIÈME SON EXPANDS TO AUSTRALIA
After opening offices in France, Spain, USA, Canada and Russia, it was time to take on a new continent. Split between Sydney and Melbourne, the Australian Sixième Son office is managed by Adam Williams.
2017
SWEPT THE DESIGN STRATEGY AWARDS
In a first for this award contest in  sonic identity, a single agency took the Gold, Silver and Bronze: Sixième Son.
2017
Creation of the Carrefour, Wiko and Huggies sonic identities.
2016
OPENING OF THE NEW YORK OFFICE
Following the US launch in Chicago 2012, Sixième Son expanded its US presence by opening its North American Headquarters in the heart of Manhattan.
2016
Opening of the Toronto office, the 6th location for Sixième Son.
2015
Creation of the Renault sonic identity.
2014
Took grand prize in Design Strategy Awards for the Roland-Garros sonic identity.
2007
Creation of the Samsung international sonic identity.
2005
Creation of the SNCF sonic identity, the French National Railway.